Ross Chen writes film reviews and serves as webmaster for LoveHKFilm.com, a website that publishes English reviews of Hong Kong and other Asian films since 2002. He graduated from Fine Arts in Film at the NYU Tisch School of the Arts, and has contributed writings for Hong Kong International Film Festival, Hong Kong Asian Film Festival and Udine Far East Film Festival, as well as Film Comment magazine
---
Reports of Hong Kong cinema's death have been greatly exaggerated.
For years, a number of western Hong Kong cinema fans have been vocal about the supposed demise of the film industry that gave them John Woo, Jackie Chan and Wong Kar Wai. That view can somewhat be attributed to a bias towards specific films and genres, but that feeling does bear a kernel of truth. The crazy action films and stylish spectacles that once defined Hong Kong cinema to its western audience have largely faded in favour of mainland China-targeted commercial fare. At a superficial glance, films that channel the unique culture and flavour of Hong Kong now seem largely extinct.
But Hong Kong cinema still exists. It will always exist, as long as filmmakers interested in the rich and diverse city, its history, and its culture still toil. Even now, they're still making unique Hong Kong films, if not as grandly or gaudily as in years past.
The key to Hong Kong cinema's survival has been fostering new talents with the desire to tell their own stories. Gone are mass audience films like the slapdash martial arts films and manufactured nonsense comedies, replaced by more thoughtful fare with stronger personal ideas. Local box office is a shadow of its former self; Hong Kong's Chinese-language cinema grosses are now much smaller, with both Hong Kong and mainland efforts being eclipsed by Marvel superhero epics. Local Hong Kong cinema has thus evolved into counterprogramming – smaller, lower-budgeted films from newer filmmakers that act as an alternative to Hollywood films.
Ethnic Diversity
One shining example of this new Hong Kong cinema is My Prince Edward (2019). First-time feature director Norris Wong made a sizable splash with her Golden Horse Awards-nominated relationship drama, which tackled topics of personal independence and identity alongside a balanced exploration of Hong Kong-mainland relations. A local film programme graduate, Wong is also an alumni of the Fresh Wave International Short Film Festival, a short film competition that provides resources for fledgling directors, and My Prince Edward was supported by the First Feature Film Initiative (FFFI), a Hong Kong Government-sponsored programme intended to nurture young filmmaking talents.
The FFFI, which now backs up to six films a year, is among Hong Kong's most successful efforts at promoting new filmmaking talent, having produced acclaimed and profitable films like Wong Chun's Mad World (2016) and Oliver Chan's Still Human (2018). The initiative offers filmmakers from both professional and university backgrounds with guidance from film industry veterans and funding for their first features. More recently, the FFFI found great success with director Chan Kinlong's Hand Rolled Cigarette (2020), which wowed fest audiences and earned an FFFI-record seven Golden Horse nominations, including one for Best Picture.
Hand Rolled Cigarette is a crime drama featuring award-winning actor Lam Ka-tung in a lead role alongside Nepalese actor Bipin Karma. Like Still Human, its predecessor from the FFFI, Hand Rolled Cigarette centres on an unusual friendship between persons of different ethnicities – a theme that is much rarer than it should be. Despite the city's population being nearly one-tenth composed of ethnic minorities, the acknowledgement and exploration of Hong Kong's ethnic diversity is not widespread.
Yet that theme may be seeing its day, if Hand Rolled Cigarette and indie surprise Memories to Choke On, Drinks to Wash Them Down (2019) are any evidence. Co-directed by Leung Ming-kai, cinematographer of Sylvia Chang's Murmur of the Hearts (2015), and his wife, American actress Kate Reilly, Memories to Choke On, Drinks to Wash Them Down features four Hong Kong-set vignettes exploring the breadth and diversity of the city. One of the film's stories concerns the unusual relationship between an aging Chinese woman and her Indonesian domestic helper, while another centres on an almost-romance between a Chinese economics teacher and an American English teacher (played by Kate Reilly) who bond over local cuisine. The film's lone non-fiction story documents a barista who runs in the local elections.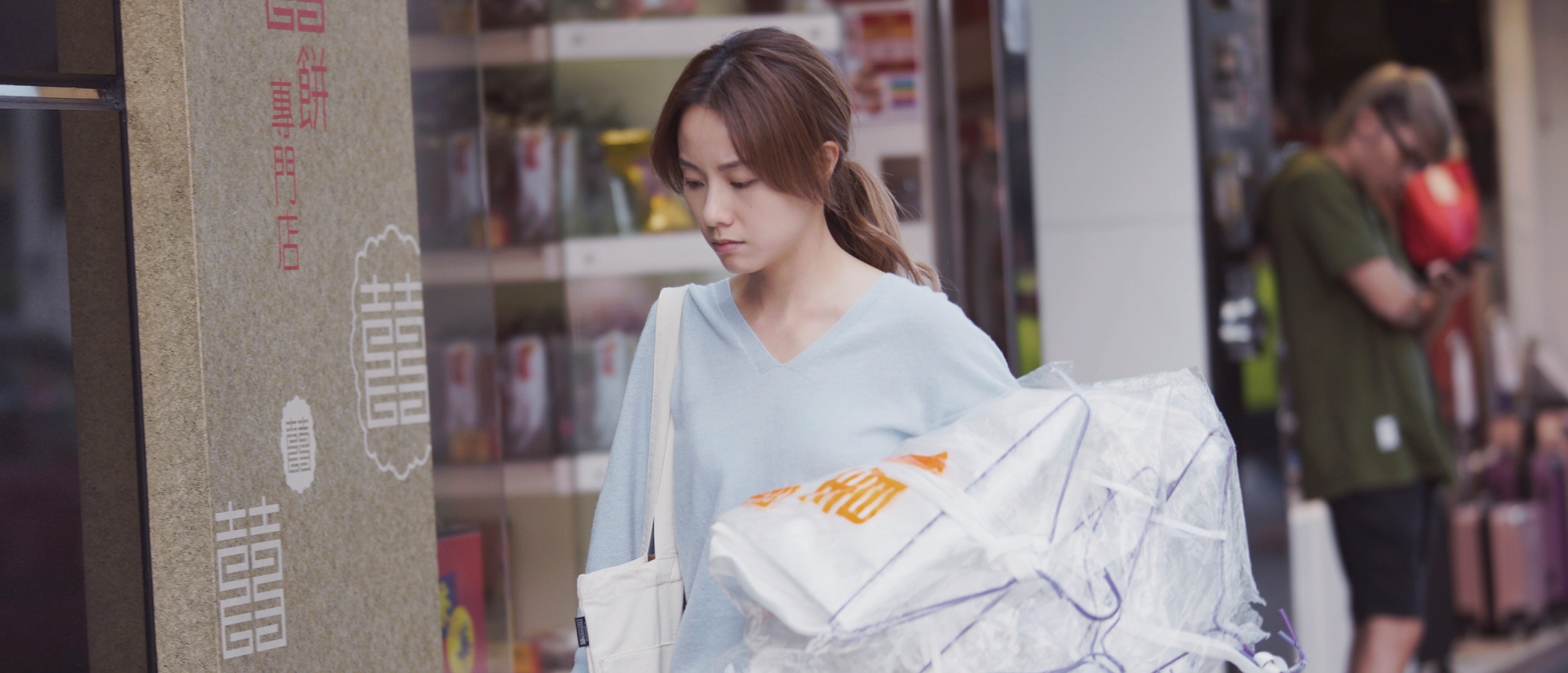 My Prince Edward 金都
Fiction vs Non-fiction
Interest in Hong Kong non-fiction has grown, with films examining local culture receiving attention from audiences, as well as solid financial returns, considering the films' relatively small budgets. Documentaries have increasingly turned inwards towards Hong Kong's unique cultural history, from veteran art director-turned-documentarian Man Lim-chung's Keep Rolling (2020), an affectionate portrait of legendary director Ann Hui, to director Cheuk Cheung's Bamboo Theatre (2019), which examines the enduring Hong Kong tradition of bamboo theatres, makeshift cultural spaces where opera troupes perform for spirits, ghosts and gods.
Fiction films are also looking to Hong Kong culture and history for inspiration, sometimes in metafictional ways. Director Kit Hung pays tribute to a celebrated local artist and cultural icon, the late Julian Lee, with Stoma (2020), based on Lee's final screenplay that was, in turn, inspired by Lee's battle with cancer. Up-and-coming director Ricky Ko's black comedy Time (2021) references multiple eras and genres of Hong Kong cinema, from its cast, led by 1950s-70s icons Patrick Tse and Petrina Fung; to its aging hitman being employed as a noodle chef; to its socially conscious storyline about marginalised elderly looking to end their lives.
Socially relevant stories are also on the rise in both small- and big-budget films. Homelessness in Hong Kong is the subject of both Drifting (2021), the second work from Jun Li, who made an auspicious debut with the LGBT drama Tracey (2018), and first-time director Wong Hing-fan's i'm livin' it (2020), a star-driven production about "McRefugees", unhoused individuals who spend their evenings squatting in 24-hour fast-food restaurants. On a more subtle track, award-winning drama Suk Suk (2019) (meaning "uncle"), the first Hong Kong film directed by Ray Yeung, explores the lives of closeted gay men, many with families and jobs, who've entered their twilight years and yet still hide their sexuality. With its arresting performances and authentic local detail, Suk Suk earned strong buzz and won multiple accolades at awards shows, including a Best Picture nomination from the Hong Kong Film Awards.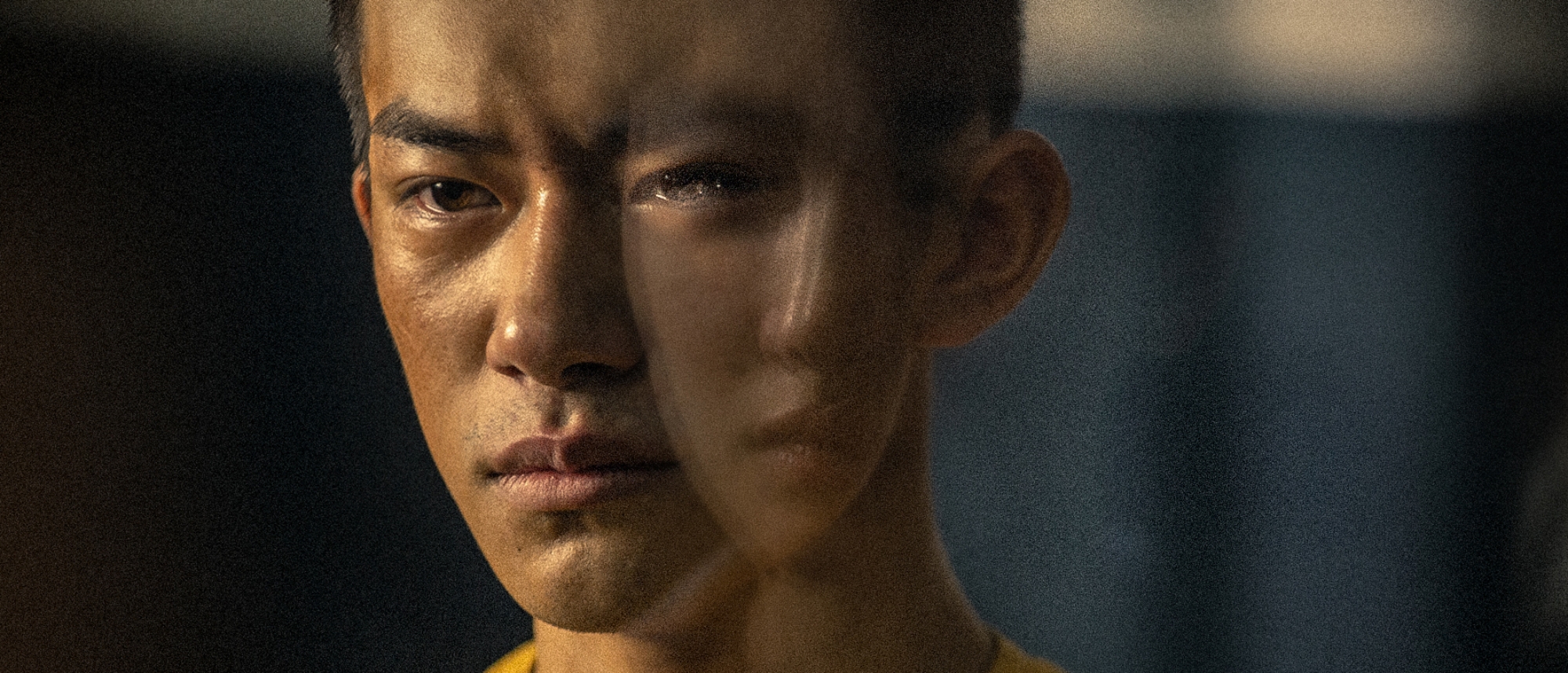 Better Days 少年的你
Local Support from Insiders
While big-budget star vehicles still attract mass audiences, attention in cultural spaces and film festivals inevitably has trended towards this new wave of Hong Kong films. This acceptance would not be possible without the backing of parties determined to still support a Hong Kong film industry. Individuals like actor-producer Lam Ka-tung, who acted in Hand Rolled Cigarette for no pay, and also co-wrote and produced Time, are fully invested in supporting local film, as is Winnie Tsang, the founder and managing director of Hong Kong distributor Golden Scene and a vocal champion of emerging local filmmakers.
Long associated with socially conscious and thought-provoking work, Golden Scene has shown undeniable support for local Hong Kong films. Besides producing iconic local cinema like Adam Wong's The Way We Dance (2013) and Fruit Chan's The Midnight After (2014), Golden Scene served as distributor for FFFI productions Still Human and My Prince Edward, and also distributed Keep Rolling, Bamboo Theatre, Suk Suk and Memories to Choke On, Drinks to Wash Them Down. One of Golden Scene's most significant recent productions isBeyond the Dream (2019), a romantic psychodrama that earned exceptional acclaim, multiple awards, and surprising box office despite boasting little-known stars and a second-time director in Kiwi Chow.
Golden Scene is not alone in supporting Hong Kong talent. Singapore entertainment company mm2 has started to regularly produce local films through its subsidiary mm2 Entertainment Hong Kong, with thoughtful films on its roster like Drifting, and commercial ones like surprise hit One Second Champion (2020). Chiu Sin-hang (also the lead singer of local band ToNick) made his solo directorial debut with this offbeat sports drama that mixes boxing with a dash of the fantastic, and Chiu costars in the film too. Audiences rewarded Chiu's multi-hyphenate efforts with a lengthy local cinema run.
Also continuing to support Hong Kong film, Emperor Motion Pictures (EMP) puts out small films from newer directors, usually spotlighting its stable of young actors. Two of the studio's more recent releases, relationship comedy Ready O/R Knot (2021) from first-timer Anselm Chan, and psycho-thriller Legally Declared Dead (2020) from second-timer Yuen Kim-wai, are good examples of this trend. Another EMP picture is the romantic drama Just 1 Day (2021), the directorial debut of longtime screenwriter Erica Li, who's written for directors like Herman Yau, Pang Ho-cheung and Stephen Chow, among others. Aside from that, Hong Kong's One Cool Film Production, part of the One Cool Group founded by superstar Louis Koo, has spearheaded works like Zero to Hero (2021), an inspirational drama that tells the true story of a local Paralympian and marks the solo directing debut of Jimmy Wan.​​​
Passing the Torch
Today's greater support for new talent would not be possible without the Hong Kong Government doubling down on local films and filmmakers. Besides the First Feature Film Initiative and the decades-running Film Development Fund, which offers funding to projects conducive to the longterm life of Hong Kong film, the Government is implementing multiple measures to energise the industry. Among many efforts, it's subsidising local filmmaker organisations, increasing financing and easing the application process, increasing the number of FFFI productions, and boosting training. Also, its new Scriptwriting Incubation Programme offers financial encouragement for new screenwriters while incentivising veteran screenwriters to develop quality scripts.
Most notably, the Hong Kong Government has launched the Directors' Succession Scheme, a programme partnering veteran, even legendary directors with young filmmakers to produce 10- 12 new films. Initial pairings include Derek Yee with Keane Wong, Wong Kar Wai with Ronald Zee, Peter Ho-sun Chan with Wong Chun, and the husband-and-wife team of Mabel Cheung and Alex Law with Norris Wong. Besides the anticipation generated by these exciting new films, the cooperation and sense of community among these artists is genuinely inspiring. Hong Kong film takes care of Hong Kong film – that message is abundantly clear.
Still, the best cure to what ails Hong Kong cinema is success. Decent box office returns and attention from culturati maintain some press, but how to capture the attention of the mass audience? How about an Oscar nomination from Hollywood's Academy of Motion Picture Arts and Sciences? That's what happened in 2021 when director Derek Tsang's bullying drama Better Days (2019) became the first Hong Kong film to earn an Oscar nomination for Best International Feature (fka Best Foreign Language Film) since Zhang Yimou's Hero(2004).
Some may argue that Better Days is not truly a Hong Kong film, as it's based on a mainland Chinese novel, takes place in the mainland, and stars mainland stars. But the film's themes are universal, and Derek Tsang is absolutely a Hong Kong filmmaker. The son of Hong Kong actor-producer-filmmaker Eric Tsang, Derek Tsang has taken a remarkably comprehensive path to reach present success, starting with behind-the-scenes jobs before debuting as a young actor, then working his way up the ladder by collaborating with director Pang Ho-cheung, co-directing films with Jimmy Wan, and finally graduating to directing solo films.
Better Days is only Derek Tsang's second solo feature and yet he's become the first Hong Kongnative director to be nominated for the Oscars (despite Hero being a Hong Kong co-production, Zhang Yimou is a mainland filmmaker). Such an unprecedented honour deserves special notice. Due to its smaller output and shift away from hyper-commercialism, Hong Kong may have lost its unofficial nickname of "Hollywood East". But these newer filmmakers have shown the talent and the promise to excel on the international stage. Tsang's accomplishment, and indeed those of Hong Kong's newer talents, augurs well for the future of local film. As one era of Hong Kong cinema dims, another seems poised to shine brightly.