Jun Li studied Journalism at the Chinese University of Hong Kong and obtained his MPhil in Gender Studies at the University of Cambridge in the UK. His short film Liu Yang He (2017) won the Fresh Wave Award and Best Director (Open Division) at the Fresh Wave International Short Film Festival. His feature debut, Tracey (2018), won Best Supporting Actor and Supporting Actress at the Hong Kong Film Awards. He was awarded the mm2 Award at the Movie Makers Awards for his second feature Drifting (2021, P.44-45).
---
Q1. Your Fresh Wave Award-winning short film Liu Yang He gave you the opportunity to direct a feature film. Was this all part of your plan?
I think it all happened by chance. When I was making Liu Yang He, I never thought I would have the opportunity to make a feature film. Although I wrote a script soon after I won the award, I still haven't had the chance to produce it. However, I did get involved in other film projects. So I think serendipity plays a big part in the career paths of directors.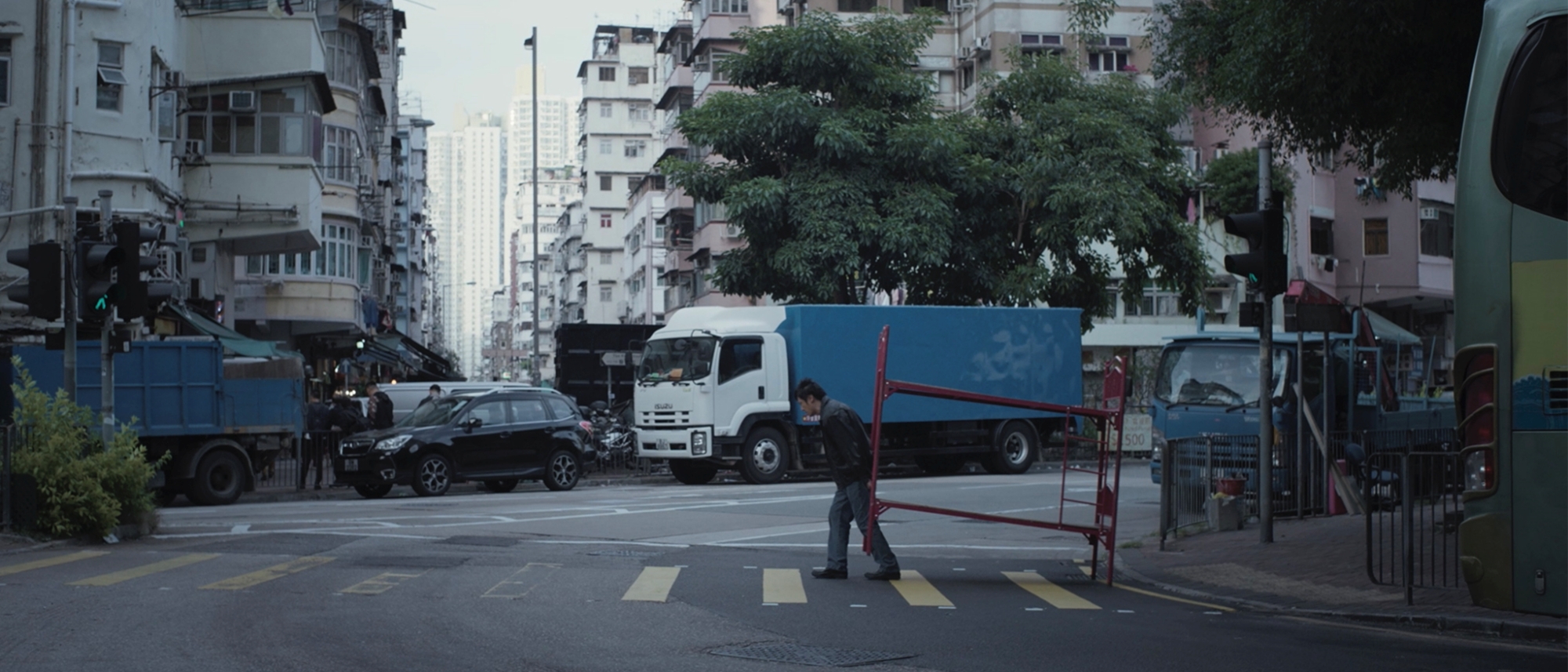 Drifting
Q2. Did you start working on the script of Drifting after Liu Yang He was nominated for the mm2 Movie Makers Awards?
That's right. At the time, the company executive asked if I had any story or idea in mind, so I gave him a few different ideas. They were mostly about people and things I encountered at school, as well as social incidents – they were all connected to an extent. The one the company favoured and found the most suitable for filming was Drifting.
Q3. What was the biggest challenge or difficulty in producing that film?
The trickiest thing about this film is that there are a lot of group scenes, because it is a portrayal of one particular group. There is also a central incident that is intended to draw different responses from each character. How to balance the performances of each actor, and how to tell a feature story with this ensemble – these are the considerations behind the treatment of the script, the miseen- scene and the editing. These are the most challenging and critical aspects of this film.
Q4. Did you have to discuss budget allocation with the film company?
I did not. I think each director follows a different career path. Basically, the funding was handled by the producer. I never asked questions about it, nor did I keep track of the budget as long as I managed to get what I needed for the creative process. I first set out my priorities, namely what we needed for this film and what we could sacrifice if the budget came up short. These were the creative concerns regarding the budget, but I was not responsible for budget control. I left it all to the producer.
Q5. Do you think the budget was sufficient?
Of course it was not sufficient. For example, the cluster of wooden shacks on Tung Chau Street was supposed to be much bigger than what is seen in the film. The first thing we had to give up on was the number of wooden houses. This is the result of both production and time constraints. It takes time to build the wooden huts, but our production schedule was extremely tight. There was usually only a day to complete each task. For example, we would go out to shoot other materials, and the art director and his team had to finish the wooden shacks before we returned. As a result, not many shacks could be built. If we had more time, of course we could have done better. However, I knew that the Hong Kong market could not support a larger production for such a story. What we had was already the best we could do on a small-to-medium scale production. At a seminar held by the Ground Up Film Society some time ago, it was said that independent films in mainland China usually have more than 30 days for filming. New directors like myself only get half that time.
Q6. As a new director in Hong Kong, is it difficult creative- and production-wise?
I find it difficult, but I believe every era has its own share of problems. I am lucky that my works – especially Drifting – clearly express my view of the world and the value of human beings. Objectively, I would say that it is difficult, but subjectively, I managed to express myself despite all the difficulties, so I would say that those difficulties can be overcome.
Q7. What kind of support do you think the Hong Kong Government can offer new directors in the future?
I have never received subsidy from the government. Many think I did. To be honest, it is not that I never applied, but I am one of those who are at a disadvantage under the existing system. Whether it was the First Feature Film Initiative or the nowdefunct Film Production Grant Scheme, the interview questions always revolved around the commercial viability of my films and why they will appeal to the audience. From a film production perspective, the government is supposed to subsidise films that have less commercial value, because we know that there are humanitarian values that do not appeal to the mainstream audience. Those films need to be subsidised to create a healthy balance in the market. However, the subsidising bodies in Hong Kong do not think this way. They focus on how to revive the market and how to ensure commercial distribution for those films. I am not going to be overly critical, but certain subject matters are still facing a lot of difficulties in funding. For instance, the First Feature Film Initiative has been running for six years, and we have not seen one LGBT film under this scheme. It is still extremely difficult to secure subsidy if you are making an LGBT film. LGBT films have to follow a certain ideology to be eligible for subsidy – I believe official subsidies still work this way. Of course, compared to the past, the system has become more open, but I just hope that the subsidies can cover more diverse subjects.
Q8. From your experience, are the film companies open-minded in greenlighting projects? Or is it difficult to find a creative path that suits you?
Filmmaker-in-Focus, Stanley Kwan, and the recently published screenplays of Yau Kongkin. I realised that a lot of film projects never materialised. Yet it does not mean that you should stop going in that direction creatively. If I write a script that is never made into a film, that creation is still precious to me. Maybe one day, I will publish a compilation of screenplays that never became films. This does not mean that I will stop working on projects that do not receive financial support.
I was still considered a new director when I made Drifting, but my next film will be my third. I hope I can find new ways of financing my projects. Government subsidies aside, private investment works the same way to a large extent. It is only the source of funds that is different. This is what I think: new directors who emerged after 2010 are all wondering if there is a new model to financing. After a more socially-aware, realist project, can we take on a commercial film with a larger budget? Or should we go independent and make a film on a tiny production scale? Most new directors are now aiming to get a budget of HK$8-15 million. But when I make my third film, when I am no longer a "new director", I will start to explore other options.