Stanley Kwan joined Television Broadcast Limited in 1976 through the performing artist training programme. He transferred to its film division before moving on to become an assistant director on feature films. He directed his first film, Women, in 1985. Since then, his films have won numerous prizes at the Golden Horse Awards and Hong Kong Film Awards. In addition, Center Stage earned Maggie Cheung the Silver Bear for Best Actress at Berlinale. In recent years, Kwan has been producing films for young directors from Hong Kong, mainland China and Taiwan. He is also an adjunct professor at the City University of Hong Kong, nurturing new talents for the film industry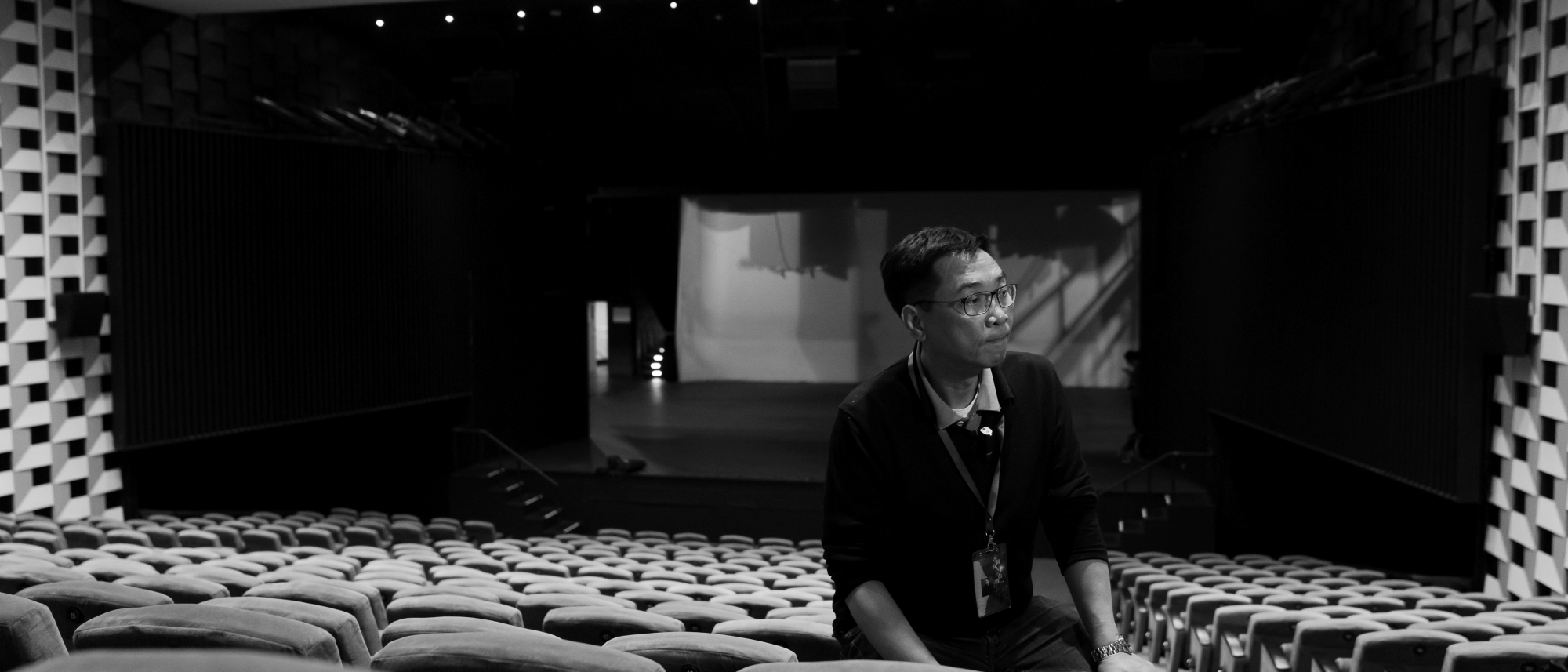 Q1. How are today's new Hong Kong directors different from new directors of your generation? What do you have in common and how are you different?
The similarity is that we all love cinema and love to create. This is subjective. In the 1980s and '90s, especially in the '80s, Hong Kong cinema was an industry. Business was prosperous and booming, and there were a lot of opportunities. We did not even have to be educated abroad. For example, Fruit Chan, O Sing-pui and I were assistant directors while Tony Au was an art director. Yet, we all had the chance to direct. Film companies such as Golden Harvest and Shaw Brothers as well as larger independent companies like D&B Films reached out to directors. Before we became directors, we got the feeling from the environment that filmmaking was commercially-oriented. Even if you were working on a subject of personal interest, companies would still ask you to cast A-list actors. For example, Rouge had Anita Mui, while Women had Chow Yunfat, Cora Miao and Cherie Chung. You could have an individual style, but you had to utilise the many resources given to you. Of course, new directors today have even more personal touches in their works because the government's funding bodies place a greater focus on the script. They care more about the story you want to tell and how you tell it. This generation of new directors did not grow up in the environment of the 80s and '90s. They started their careers independent of the system, making independent films. I always emphasise that I have never written a script. I am only a director. On the other hand, many new directors these days are also writing scripts that they submit to the First Feature Film Initiative, Scriptwriting Incubation Programme and Film Production Financing Projects. I think there is a change in attitude. Subjectively, we all love cinema and filmmaking, but how they utilise the resources they have is very different from what we did back then because their resources are really limited.
Q2. You produced Zhao Wei's So Young and Sasha Chuk's Fly Me to the Moon. Can you talk about the difference you experienced in the two productions? How did you help them as a producer?
In mainland China, as a producer I don't have to manage the budget. This was especially the case for Zhao Wei's film, which was not a low-budget film. Although we hired new actors and the production did not look particularly extravagant, it was an expensive production for that genre whether the director was Zhao Wei or not. That's why I didn't touch the budget at all. Instead, I mostly helped Zhao on the creative side. I was on the set alongside her every day and gave advice whenever I could. Before that, I also discussed the script and the characters with her and [screenwriter] Li Qiang, and I went on location scouting with the art director. China's film industry was already quite established at that time, and there were capable people who took care of investment and production for her.
Sasha Chuk was a whole different story. She received a grant of HK$5 million. When we had our two meetings, she already had a huge crew in place that included a cinematographer, casting director and even a producer. In this case, I helped her on the production. Her roots are in independent filmmaking and short films. On the creative side, I think Chuk was already quite confident in the script with little doubts. When filming starts, I just need to observe how she works with the actors. If she handles this well, then I don't have to be present every day.
Q3. You are teaching now. How would you teach these filmmakers-to-be?
This depends on their interests, as I am teaching an elective course. Some of the students do not even know what a scriptwriter does. The directing course is different, because students need to take the scriptwriting course before enrolling in the directing course. If you study scriptwriting before directing, you are at least interested in film and directing. Seeing the challenges facing Hong Kong's new directors now, I would tell them to really think it through before committing. This is something that takes immense determination, and you would have to look for ways to get your foot in the door, even if that means working as an assistant scriptwriter, assistant director, or assistant producer. They have to understand the current state of the industry. To be frank, you would need a portfolio of past works even for the First Feature Film Initiative. Writing a good script does not prove your eligibility. I would encourage them to go out and make films, and try to get into the Fresh Wave International Short Film Festival. You have to start with short films.
Also, the most important thing in a film is what it wants to say and how its characters are portrayed. Ultimately, I believe that films are about people. The films I find most memorable are all about people and stories.
Q4. Do you think government's current subsidies and the various schemes offered by film companies are sufficient? Do we need more diverse support schemes?
I think that by encouraging collaboration between 12 seasoned directors and 12 young directors, the Directors' Succession Scheme is guiding them back to creating genre films. When I was working as adjudicator for the Scriptwriting Incubation Programme, I also noticed in the scripts a tendency to gear towards Hong Kong's mainstream cinema of the past. If they follow that trend, they are following a trend of the past. Is there a way to create a new trend in Hong Kong cinema? That's more interesting to me.
If you only have HK$1.5 million, then use it sparingly. Make the best of it and try to get a really good A-list actor who can move the audience – and not only the Hong Kong audience. I think the solution now is to go outside Hong Kong. The Hong Kong film industry is stuck now. It has not been able to concentrate everyone's strengths to help films travel around the world. Hong Kong films used to appear at many film festivals, but that doesn't happen as much anymore.
Q5. For example, Better Days deals with school bullying, which a serious problem that is also universal. Do Hong Kong films need to tackle subject matters like these?
I enjoyed Better Days. It did indeed tackle a universal topic. Sasha Chuk's film is about identity, which I think is a universal topic. I think the script is great. Hong Kong needs to concentrate the power of new directors to create a new Hong Kong cinema, a cinema that originates from Hong Kong, but has universal appeal.
Q6. What do you think is the weakness of Hong Kong's new directors?
I cannot call it a weakness, as it is often a problem of the environment. After all, unlike Fruit Chan, O Sing-pui and me, they did not have the chance to gain working experience in the film industry before becoming a director. Felix Chong and I were talking some time ago and this question came up: After making the first feature film, how does a director move forward? When I'm working on the Directors' Succession Scheme or with Sasha Chuk, I always remind young directors that however personal their projects are, a film needs to exist in a market. They cannot be detached from the market, which brings us back to the universal appeal that I mentioned. You can make your film as good or artistic as you want, but universal appeal is connected to commercial success. If you manage to sell your film to an extra region or two, that would be a bonus.