Winnie Tsang worked at Golden Harvest and its subsidiary Panasia Films on distribution, publicity, acquisition and sales. In 1998, she founded Golden Scene, which has distributed more than 500 films over the years. Among them, 80 are Hong Kong films, nearly half of which were made by new directors. In recent years, Golden Scene has started investing in films by new Hong Kong directors. In 2021, the company opened Golden Scene Cinema.
---
Q1. You have been collaborating with quite a few new directors from Hong Kong in recent years, both in terms of production and distribution. How did you get that idea?
I believe the turning point was The Way We Dance, which was very well received and made quite a splash. Adam Wong was still considered a new director at that time, though it was not his debut film. After that, we pitched to distribute Weeds on Fire and Mad World from the first edition of the First Feature Film Initiative (FFFI), which involved writing proposals. After those releases were successful, a lot of directors started approaching us. We also like working with new directors a lot, because they always come with new subject matters and new ideas.
Q2. Were there difficulties in working with new directors?
It hasn't been that difficult. Most new directors are not familiar with distribution and are willing to listen to our suggestions. Even if we disagree, we listen and talk to each other. We also have a lot of respect for the directors. Some film directors are also producers. For example, the directors of FFFI films are also owners of their own films, so we have to obtain their consent on every decision.
Usually, they have their own views about the film title and posters. For example, we had felt that the Chinese title for Weeds on Fire was not catchy enough, but the director stood his ground. We watched the film and understood the meaning of the title, so we agreed with his views and did not insist. For The Way We Dance, we came up with the film title. It was originally titled Beat It, which we felt was not uplifting enough, nor did it have a ring. So, we changed it to The Way We Dance.
Q3. Most new directors whom you work with are from FFFI. What are your views on this project?
I am always singing its praises. If it wasn't for this project, we wouldn't have discovered so many new directors. Even we may not take the risk of investing in a director who has zero experience in making feature films.
Q4. What are the improvements you would like to see?
I am very happy to see that the government has increased the budget for each film. Previously, it was really difficult for filmmakers to cope, but the current budget should be fine for them. I have no idea what kind of improvements are needed. We cannot interfere with the judging process because the judges have their own views. The results are different every time. Perhaps one improvement that can be made is to increase the number of films being selected.
Q5. A new director is given a substantial funding from the outset, but they don't know how to pitch ideas to investors yet. They are fresh graduates, but they are given HK$5 million to make a film if their application is successful, and it's something that may never happen to them again. Do you think this could have a negative effect?
If a new director makes a good film, he/ she will be in hot demand. A lot of investors look at the box office and the quality of the films. If the film is good, I know that interest and invitations will follow. However, there is pressure that comes with that. It's true that I have seen many FFFI directors who have not yet made their second film. Perhaps it's because their debuts were too successful, and they feel pressure about their follow-up films. It may not be due to a lack of investors.
Q6. Apart from FFFI and the Directors' Succession Scheme, do you feel that there's a need for other projects to support new directors?
I think it's best to keep the Film Production Grant Scheme going. Beyond the Dream obtained funding from this scheme, and I think that it offers a form of encouragement. After their first film, directors can obtain funding through this scheme for their second film. It would give investors some sort of security to get a grant that does not need to be returned. I'm not sure why this scheme has been stopped.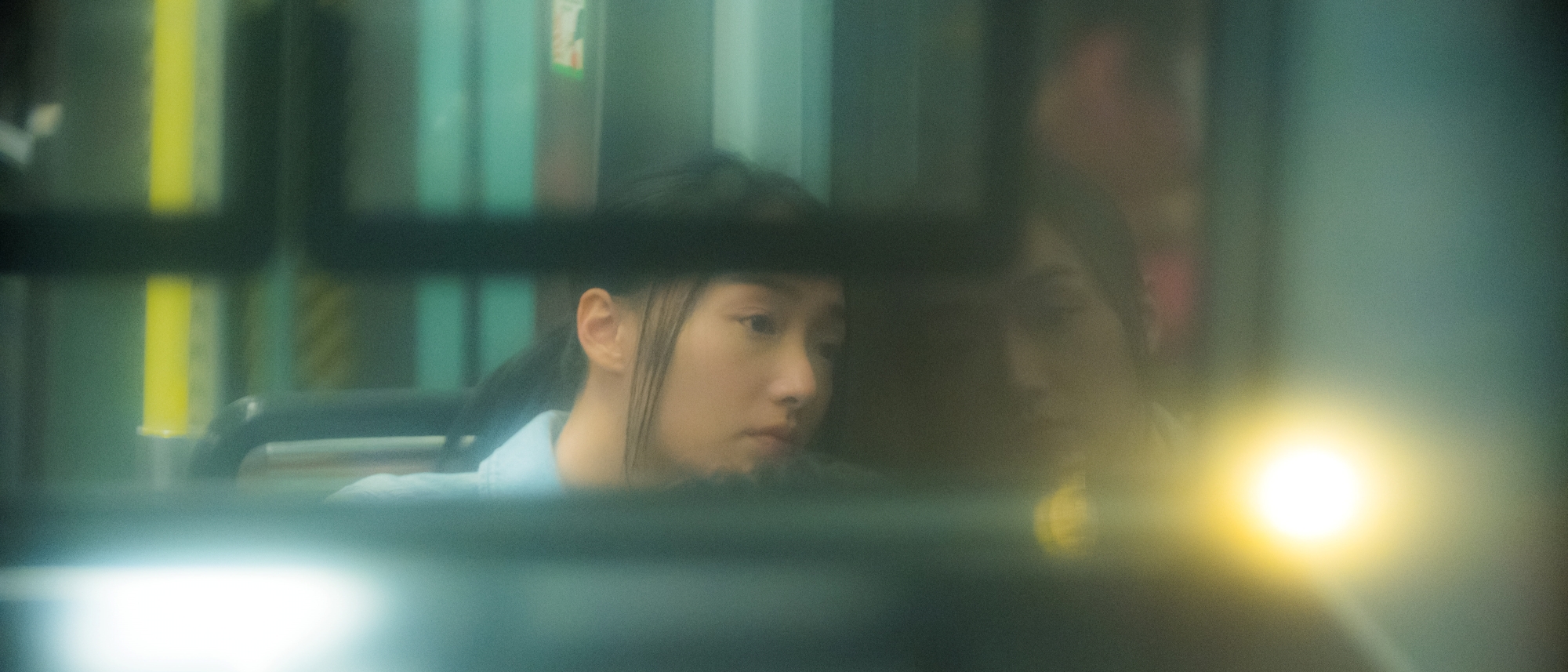 Beyond the Dream
Q7. How about distribution? Do you think the government need to do something to support new directors on film distribution?
It is common knowledge that getting into the mainland China market is not easy. It is a lengthy process. This makes it impossible for a film to have a day-and-date worldwide theatrical release. Even streaming platforms sometimes demand to have a day-and-date global release. Without the chance of a dayand- date release, a film can only fetch a low price even for a streaming platform release, let alone a proper theatrical release. Overseas distribution for some films is also very difficult. The actors in FFFI films are usually not A-list stars, so it is not easy to market them to overseas buyers.
Q8. Other Asian regions, such as South Korea, Taiwan and Thailand, are gaining strength with many new directors emerging. What do you think about this?
In countries such as South Korea, investors are willing to invest in big-budget films by new directors because their domestic film market can sustain the industry. Hong Kong is a very small market, and investors have to balance their books. These days, it's hard to even sell TV rights – almost no free-to-air TV channel will buy a film, and pay TV channels are few in number. Our market is very limited, so investors are cautious about making big investments. In South Korea, their streaming platforms (both TVOD and SVOD) already form a major market for film rights. Even if they don't have any international buyer, the local market is big enough to help a film break even. Besides, their films have bigger budgets, so their films are more appealing internationally.
Q9. That was about selling film rights. What about the actual work and mindset of new directors? How are they compared with, for example, Taiwanese filmmakers?
It would be difficult for me to say what kind of films new directors should make. I feel that every region has its own subject matter. Presently, Taiwan is making different kinds of romances. However, given the current mood in Hong Kong, it seems that nobody wants to make this kind of films, even though the filmmakers are capable of it. The subject matters for Hong Kong are limited right now. Perhaps that's because projects about social issues resonate better with FFFI judges and have an easier time obtaining approval. Anyway, as long as a director truly believes in the project, the film will turn out fine when it's made. I don't think we need to set guidelines for subject matters to make sure the films travel.
Q10. Is there a strategy to present these films overseas?
We've brought a lot of films to film festivals, but the problem is, what's next? That doesn't necessarily lead to buyer interests. Each film festival only takes place once a year, and it can't select too many Hong Kong films. Apart from film festivals, should we create spotlight events for Hong Kong cinema overseas? For example, Hong Kong's annual French Film Festival has nurtured an audience for French films.
Q11. In terms of commercial distribution, are there any successful stories of overseas distribution?
Making it to film festivals is already a good start. Golden Scene films that made it to the film festival circuit, such as Keep Rolling, did have buyer enquiries. There were indeed people who tried to distribute our films, but they weren't successful because those buyers are not major companies, but small ones like us. It's hard for them to market those films as well. Even in Taiwan, our films don't have much luck. Suk Suk, My Prince Edward and Beyond the Dream were all sold to Taiwan, but they performed poorly at the box office. Malaysia is an even more difficult nut to crack; they simply don't like arthouse and small-scale films.
Selling film rights is a passive process. First, you have to let people know that there are still Hong Kong films. So if we can hold a "Hong Kong Film Festival" or "Hong Kong New Talents" programme, it would be good. Otherwise, foreign audiences would only know about the well established directors and actors but not the new ones.